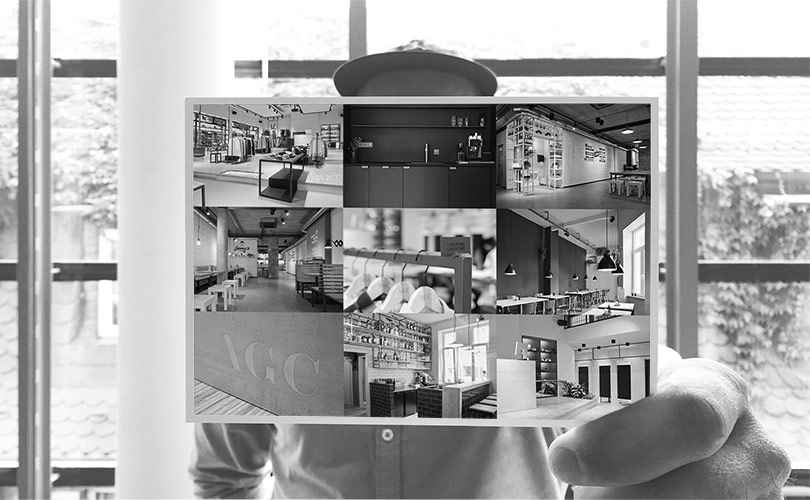 Clients
Our studio is dedicated to all clients who place importance on good, functional design. Whether it's in the commercial or the private sector, why the friday's team is open to all kinds of jobs and clients!
Jobs are always welcome!
Consultation
Rethinking the process - why not? We care for our clients and their projects from the very beginning. It happens way too often that someone gets in touch with us just after signing rental or purchase contracts. In order to create realistic time frames and to guarantee enough time to let good thoughts grow, we support our customers by choosing the right place or the right location that fit their ideas - especially by looking closely at the contexts of location and concept. Not only do we support our clients during the whole project, but also well beyond its completion. Additionally, we can help our clients organize events and openings!
Don't hesitate to call us!
Interior Concept
In close cooperation with our clients, our team creates designs and looks for the interiors of new buildings or conversions. It is imperative that the concept always fits the location and the client's wishes. The interplay of interior concept and corporate design of a commercial project is of great importance - and we also coordinate its development by tapping our extensive local network. Planning interiors for our clients, we pay special attention to the small details. For those who do not bother with the next chapter, Furniture Design, we are happy to select furniture and to advise our clients on where to buy them.
You gotta like it!
Furniture Design
Whether your furniture is integrated in an interior design or free-standing - why the friday designs furniture for all sectors. Our studio creates furniture and small products and takes care of both production and delivery from our network of manufacturers. We believe that materials and surfaces are supposed to be touched and handled. We want you to do just that, thus providing you with samples of the things you'll later sit or eat on.
Furniture does not have to be off-the-shelf!
Temporary Design
why the friday can also craft things that won't be around forever. We develop design concepts and furniture for events, trade fairs and temporary locations. Of course, we can also do what hip folks, including us, refer to as "pop up"!
By the way: counters are furniture, too!